By default, after entering the correct password, your users will see the content they're trying to unlock. In some cases, you'll want to redirect them to different URLs, e.g. pricing and sale page, according to the password they enter to pass through your site-wide protection.
Requirements:
Step 1: Navigate to Password Protect WordPress >> Sitewide Protection submenu from your admin dashboard.
Step 2: Protect your whole site with at least one password
Step 3: Enable the Redirect option and enter the desired URL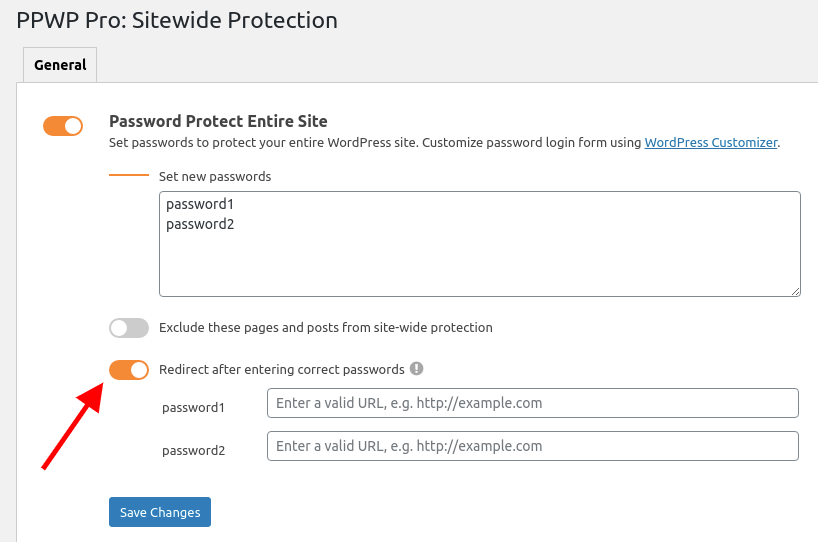 Please note that the input field is only visible once you have password-protected your whole site.
Different passwords can be redirected to the same URL
Passwords without associated URL will take users back to the page users landed at
You have to create and save

at least one sitewide password

before using this function
Removing or changing a password will remove the corresponding URL
Use PPWP Suite extension to import multiple passwords and corresponding redirect URLs at once.