When users enter a wrong or expired password, they normally receive an error message like "Please enter the correct password!". In some cases, you might want to notify your users that the content is still locked due to expired passwords. This happens when the password usage reaches the limit or the password is only available for a certain period of time.
In this article, we will guide you on how to show a custom message when the password entered expires.
Requirements:
Show expired password message
Once you install and activate our plugins, go to Password Protect WordPress >> Misc tab from your admin dashboard.
Simply enable "Show Expired Password Message" settings option.
When users enter an expired password, they will receive the below message.
Customize expired password message
You can change this message to whatever you want via WordPress Customizer.
Similar to editing the wrong password message, go to Appearance >> Customize in your WordPress dashboard.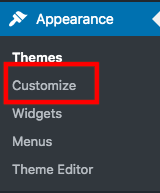 Choose Password Protect WordPress Form in the left-hand sidebar.
Choose Error Message section.
Scroll down to the bottom of this section, you will see the option to edit expired password message.
Common mistakes
Please keep in mind that:
These values changed via WordPress Customizer are associated with the current activated theme. So if you are to change your theme, all the customizations will return to the default settings.
If you copy text from Microsoft Word or other website editors into this WYSIWYG Editor, you should clear its format before adjusting its style values such as color, font size, or font-weight.