Protect the entire WordPress website
Want to protect the whole WordPress site while keeping some pages or posts out of your site protection?
Password Protect WordPress Pro is your way to go.
Restrict access to your entire WordPress site
While the WordPress built-in password protection features only allow you to secure content individually, PPWP Pro helps you password protect your entire site.
Exclude certain posts and pages from the site-wide protection
Show a custom landing page instead of the password form directly when users access your protected site.
Display coming soon pages while developing the website 
Keep in touch with your users with a coming soon page when your websites is still under development or in maintenance mode
Create private WooCommerce stores
Protect your private WooCommerce stores while showing a sale and/or contact page available to the public
All you need to do is turn on this feature and select which pages you want to exclude from the entire site protection.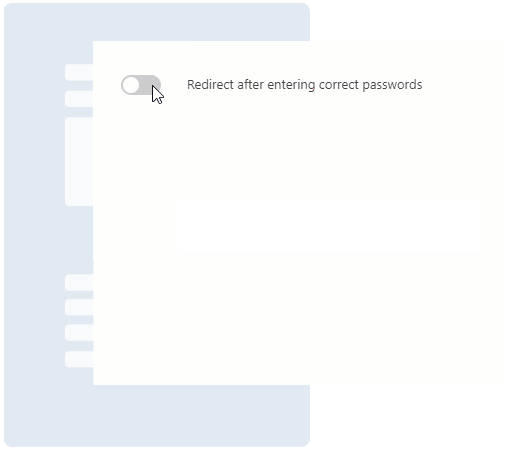 Redirect users after unlocking your private website
Decide what users will see once successfully unlocking your password protected website.