Password Protect WordPress (PPWP) Pro is developed by the same folks who build the awesome Prevent Direct Access (PDA) Gold.
Check out these kind words from our customers & see why thousands of users are falling in love with PDA Gold, PPWP Pro, and our support.
Brilliant Plugin
"I've been looking long and hard for a simple plugin that would allow me to block just a small part of a coming soon page and Tim was kind enough to assist me in achieving that. The free version of this plugin comes with plenty of features that most of us may not even use to their full extent but the brilliant simplicity is what made me choose this plugin in particular and the willingness on Tim's part to go above and beyond for their clients. Investing in this venture, in a small tiny way was worth every penny. And in fact I will be coming to Tim in the future for more customization requests that later he can integrate and offer them to others that may need them. I can say that I am a truly happy customer. Thank you Tim."
– Gabriel DiLaurentis, gabrieldilaurentis.com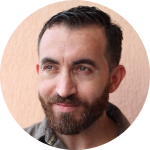 Highly Recommended!
"PPWP Pro is a solid plugin. As an advanced user of WordPress, I threw all sorts of weird scenarios at it and was impressed at how it operates beautifully. Besides blocking whole pieces of content, I was particularly thrilled with the integration with page builders and its ability to protect partial content within an actual post or page. Can't recommend this enough."
– David, Founder, CollectiveRay
Great plugin and support!
I highly recommend this plugin, it does exactly what I need to protect content on a variety of sites with different requirements very easily. Their support is top-notch as well!
– J Kristin Craig, 428designs.com
Fantastic Plugin with Great Support
"We used this plugin and out the box we needed a couple of things extra (sitewide reporting) the support team kindly added it to their development of the plugin.
Overall though this deserves 5 stars!"
– Alex, pageworkers.com
It worked perfectly without any problems!
"I tried updating before activating on another site, and it worked perfectly without any problems. I made a workaround (auto login for subscribers), for password protecting the entire site, until you publish the featured request 🙂 Thanks for that! I really appreciate that you requested that feature."
– Henrik Jakobsen, Norway
Works well, easy to set up and integrates with WPML
"The plugin is excellent. I am using the Pro version and am pleased. Unlike a similar paid plugin from a competitor WordPress Password Protect Page was superior by having the option to protect pages (rather than only categories and then have to fuss around with category assignation to pages or redirects).
With this plugin WP Password Protect Page even sections within pages can be protected.
Add to that there are the UI, text and buttons of the login form is customizable makes it easy to get the look integrated into your site.
There is extensive, accessible and detailed documentation on the website to look up most questions and issues. While the plugin straight out of the box was a breeze to set up I had some trouble getting things exactly as I wanted when translating interface strings into German and Japanese with WPML. This is likely a more complex need than the average site but this is where the support team was outstanding. They patiently helped me to get things set up as I needed. Quite above and beyond.
So far I've been very impressed with the product and its intuitive interface in WP. And the reliable and courteous support experience means I am likely to integrate this plugin for the longer term. Highly recommended."
Wonderful support and easy to set up
This plugin is just what I was looking for in a password-protected setup for Elementor.
Very easy to use and setup, and the best part is you can use Elementor template shortcodes in the protected content area, so it can be used to protect pretty much any page content and layout you want.
Support also goes out of their way to help, I got a response from the team within 10 minutes of my asking.
Definitely recommended.
– Vikas, India
Great plugin, EXCELLENT support
"This plugin solves a very important problem for our site. Support was unparalleled and incredibly helpful and responsive. The plugin is working perfectly for our very specific needs. 10/10"
– Elliott Friedman, Streamable Learning
Best support, worth every penny
"This is the best support I have received in a while, the willingness to help really makes a huge difference. The plugin works great they even helped with a specific integration we needed.
It works with ACF Custom Post Type and Elementor its easy to integrate.
Would give it 10 stars if there was an option to do that."
– Daniel Salazar, mobkii.com
A+++
"Very well team. I was near to lose my project because of some confliction with the theme. Then I took their help to fix my issue and I see the result in just 2 hours. Very nice person always ready to help A+++"
– Amritpal, India
That's amazing
"Tim that's amazing. I'll update the plugin as soon as possible and let you know. Thank you for the service!"
– Kim Berry, Australia
It works great!
"I am a happy user of the free plugin and had questions about the Pro version. I received a fast response answering my question. Love it!"
– Stan Hatt, Hattaway Creative
Great Plugin, great Support
"This is a great plugin and this team went out of their way to help me with issues I had with my theme, not the plugin. Thank you."
– Yves Lajoie, yapmedia.net
Great Plugin and Support
"I had a small issue with the customization and it was solved by the team within hours. Really appreciate! Especially for a free version.
And the plugin itself is working well for what I need. Would recommend!"
– Corentin Gardies, France
Great support and custom solutions
"Love how the plugin works and how the team gives support. Even a custom question they came with a great solution. It's not only a plugin you buy! You get a partner."
– Sebastian, molt.design

Awesome plugin and support
"Using this plugin suite to make it more convenient for sales force to access secure information without having to type or remember or maintain pesky passwords. Not only does this plugin do the job but their support on it was fantastic. It's midnight for them right now and they made themselves available to make sure that the plugin was working for me. Thanks!"
– Joel Herrera, JJKeller.com
Awesome plugin & support!
"To anyone out there seeking a great plugin to cover some sections of your website and with many extensions that even make it automated like MailChimp Subscribers etc, this is the plugin to go with.
The guys from PPWP/PDA Team were really fast with their response, their invoices and everything. They helped us out quickly and created documentation so we can easily continue with our development.
We highly appreciate their efforts and their plugin is awesome and lightweight."
– b2Consultants Team
Great little plugin for a very specific purpose
"Surprisingly there isn't much in the way of plugins that do what this does. And it does it simply and without fuss. The integration with Beaver Builder works well too."
– @jjbbrr, Another happy customer