Password Protect Multiple Pages, Child Pages, and Categories
Want to password protect numerous pages, posts, or custom post types at the same time, with the same password?
Yes, you don't have to secure them individually anymore!
Explore the feature arrow-down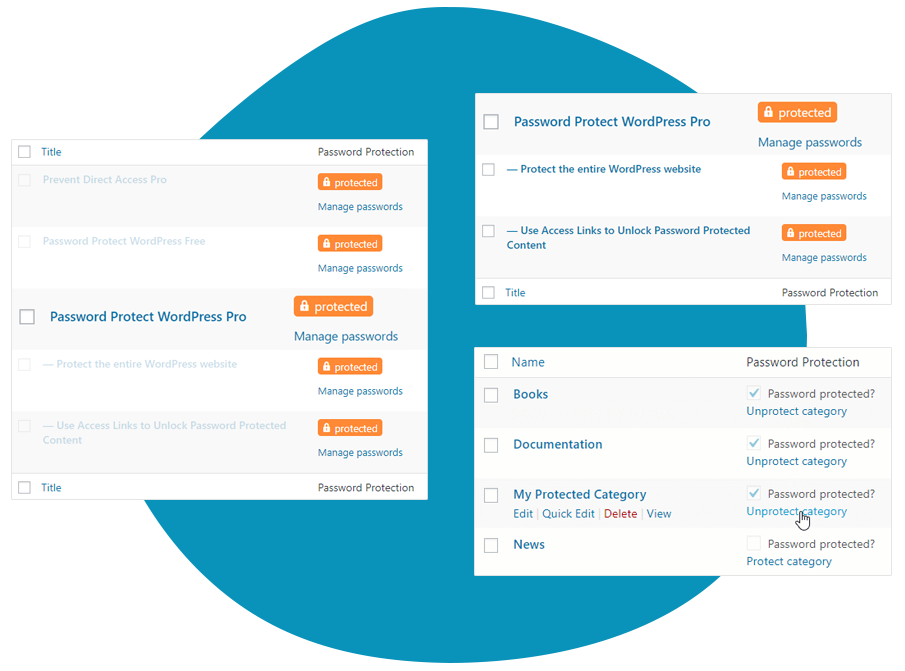 Lock multiple pages and posts with a single password
Our PPWP Pro allows you to quickly secure multiple pages of any post types simultaneously.
Restrict access to any posts at the same time
Select different posts across different post types and protect them in one place
Save your time securing individual pages
Auto-protect multiple pages and posts instead of setting passwords one by one
Enhance user experience with one password
Forget passwords no longer! Users will need just one password to access that entire group of content.
For category and private page protection, users will still need to enter passwords for each page though. Otherwise, consider using master passwords or Group protection.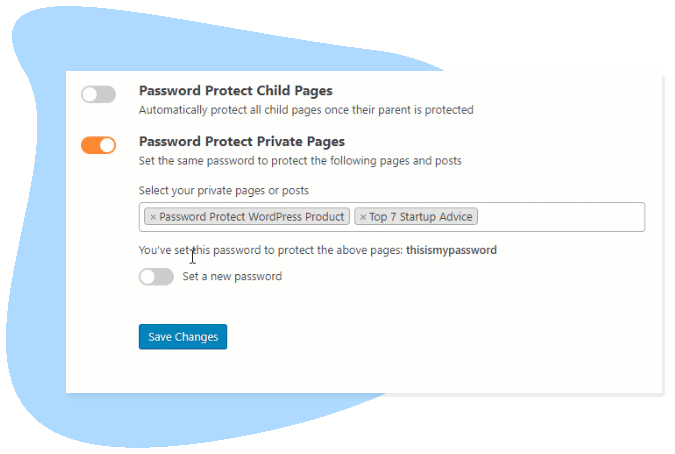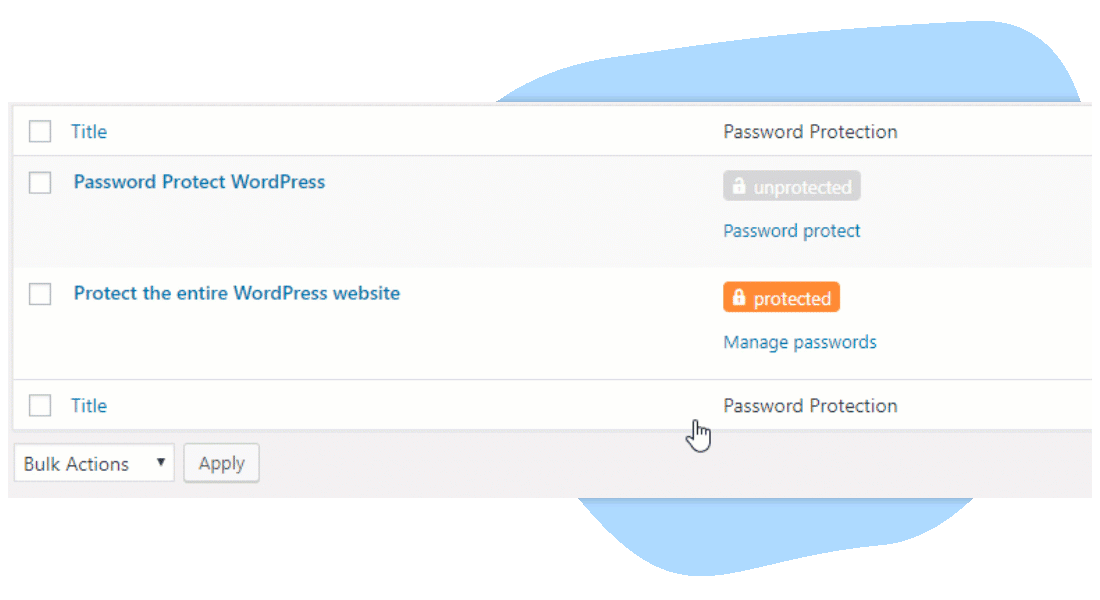 Restrict access to parent pages and all sub-pages
Password protect a parent page as well as its child and grandchild pages at the same time.
Protect all child pages with a single or multiple passwords
Auto-shield child pages according to their parent protection status. Assign the same passwords to all sub-pages effortlessly.
Unlock child pages automatically
Unlock one page and the rest of the parent-child pages will become accessible. Users don't have to re-enter passwords to view every page.
Manage all child pages passwords together
Create and expire passwords of all child pages at once by editing its expiry date and usage limits on parent page
Password protect all posts from any category
Once a category is locked, all its posts will be automatically protected.
Quickly create private content areas for premium users
Password protect specific categories within an otherwise public WordPress site
Save your time securing related posts and sub-categories individually
Secure all posts under a particular category instantaneously with just a single click