Coming soon mode comes in useful when launching new products or events. Do you know that you can actually enable coming soon mode your with our PPWP Lite version?
Requirement:
In this article, we'll show you how to transform a pure password protected login into an actual coming soon page.
How to Enable Coming Soon Page
Step 1: Protect your Entire WordPress website
First of all, you need to password protect your entire WordPress site with our PPWP plugin.
Step 2: Enable Countdown Timer
After turning on sitewide protection, navigate to PPWP Sitewide Login Form under your Settings > Customizer.
You should turn on "Enable Countdown Timer" option first.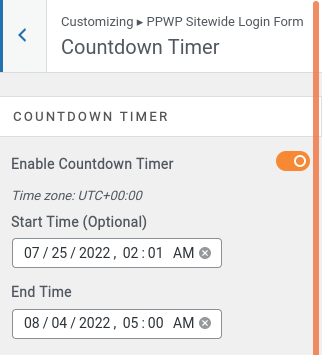 Once enabled, you should be able to choose when to display the countdown timer (start time) and when it will end (end time).
Please note that:
Start Time should be earlier than End Time.
End Time should be greater than your current day and time.
Otherwise, your countdown timer won't be displayed.
Customize Your Coming Soon Page
Our PPWP plugin provides you with customization options to make your Countdown Timer fancy.
Customize Label & Description of your Timer
After setting up the starting time and end time, scroll down and you'll see options to customize your Countdown Timer.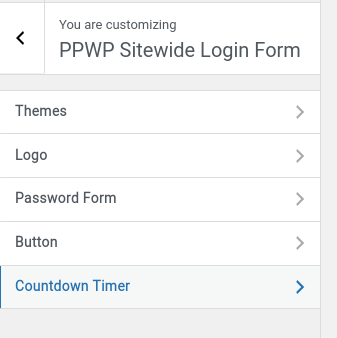 You can set up labels in the most convenient way by Countdown Timer Styles including Days, Hours, Minutes, Seconds, Front Size and Text Color.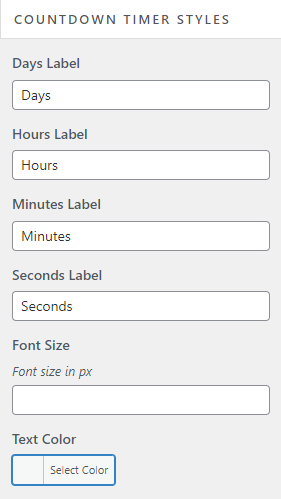 You can also customize the description above or below your Countdown Timer.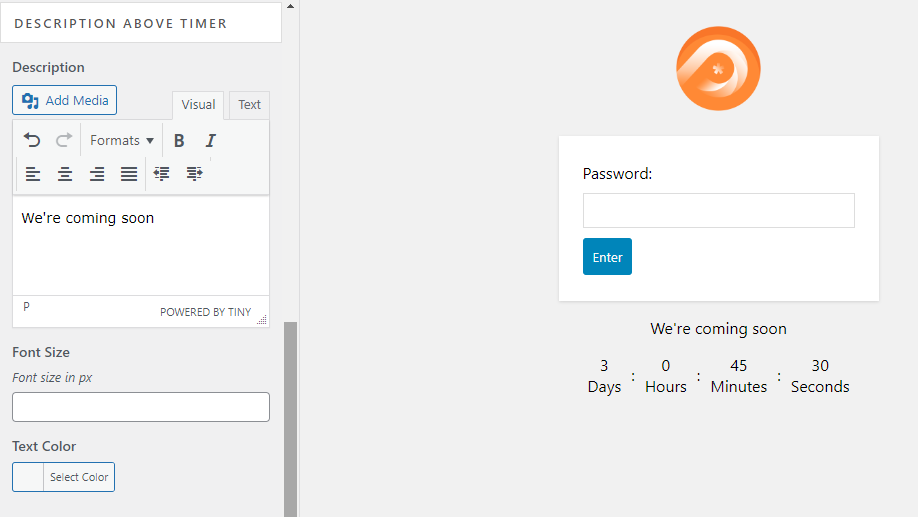 Finally, click "Publish" on the top of the screen to complete your setup.
Choose a Theme for your Login Page
Our PPWP plugin also provides you with pre-designed themes for you to freely choose from.
Simply navigate to Themes section under PPWP Sitewide Login Form then select one for your login page.
Your Countdown Timer will appear on your login page like this:
Don't forget to press "Publish" once you're done.
Unlock Sitewide Protection When the days Your Coming Soon Page (WIP)
We're currently working on the feature that will unlock sitewide protection when the countdown is over. We'll keep you posted on this soon.