WooCommerce is the most popular eCommerce platform making it easy for everyone to sell products and services online. If you are running a web store or planning to launch one, you need to understand how to use WooCommerce reporting plugins to ensure your business is profitable.
But first, let us point out some benefits and why WooCommerce Reporting Plugin is essential for your eCommerce store.
Why Should You Use WooCommerce Reporting Plugin?
Good WooCommerce reporting is critical to managing, measuring and developing your online business store. A reporting plugin for WooCommerce will help track the online store's performance and give you key insights to understand your audience.
You can use a WooCommerce reporting tool to monitor marketing campaigns and discover customer's online shopping behavior. It will collect customer insights when browsing your website. Thus, you can offer the products and services they are interested in the most.
Which WooCommerce reporting plugin is suitable for your budget and scope of the store? Let's check the 9 best WooCommerce reporting plugins to report and analyze your business efficiency.
#1 Conversio.io (Free)

Google Analytics and Google Shopping plugin for WooCommerce, formerly known as Enhanced Ecommerce Google Analytics Plugin, is the first plugin on the list. This reporting plugin represents an improved version of Google Analytics explicitly designed for online retailers and focused entirely on WooCommerce.
Key features:
View different Google Analytics eCommerce reports, containing shopping behavior reports, checkout behavior reports, product performance reports, and sales performance reports.
Manages your product feed in Google Merchant Centre (GMC).
Runs Google shopping Ads.
Track and analyze each stage, from product views to thank you pages.
Cover all parts of the customer journey, including reporting shopping, checking out behavior and tracking sales performance.
Cons:
The downside of Google Analytics and the Google Shopping plugin for WooCommerce is that you don't get to see reports inside your WordPress dashboard.
Price: The Google Analytics and Google Shopping plugin for WooCommerce is free.
#2 Abandoned Cart Reports For WooCommerce (Free)
Abandoned Cart for WooCommerce is one of the suitable WooCommerce reporting plugins for your site. It helps you keep track of abandoned carts and recover lost sales.
An abandoned cart occurs when customers add products to the carts but leave without checking out. This abandoned cart leads to losing potential customers and the decrease in sales revenue.
Abandoned Cart Reports for WooCommerce allows you to view the number of these carts in your store by recording abandoned users, and view trends over time using the built-in dashboard and data pages.
Key features:
Easily keep track of abandoned users and view a report inside your WordPress dashboard.
View a complete list of abandoned carts, capture customer emails at checkout, and see from which spot the user left your store.
Help create workflows for abandoned customers and send automated emails to abandoned users.
Price: Abandoned Cart Reports For WooCommerce is free.
#3 Sales Report By Country for WooCommerce (Free)
Sales Report By Country for WooCommerce is another widespread WooCommerce reporting and analytics tool. The plugin is developed to monitor sales from different regions on your online store.
Key features:
Easy to install the plugin without any setup required.
Track sales from different regions and view them in the WooCommerce report section.
Present the top 10 countries driving revenue growth for your store.
Sort the data based on different date ranges. You can review the sales  last year, last month, last week, etc.
Price: Sales Report By Country for WooCommerce is a free WordPress plugin.
#4 Beeketing for WooCommerce (Free)
Beeketing is an all-in-one Marketing Automation and WooCommerce reporting plugin with powerful features. It tracks every customer from the first time they visit your web store. The plugin also reports consumer behavior and synthesizes a comprehensive overview of the buyer persona.
Key features:
Have 10+ powerful features to optimize conversion rates, increase average order value, prevent cart abandonment, and boost online sales.
Come with a simple and user-friendly report format. You can tailor features and create customized reports.
Integrate with other extensions such as Facebook Messenger, MailChimp, etc. to keep in touch with customers, build long-term customer relationships & retain loyal customers.
Prices: Beeketing provides both free and subscription-based services. Paid features have a 15-day free trial and subscription charged, ranging from $8 – $49.
#5 Advanced Reporting for WooCommerce (Free)
WooCommerce Advanced Sales Report plugin is a free WooCommerce plugin showing you a complete sales report of your eCommerce store. You can read the total store sales summary and collect recent orders, shipping, and tax data to measure your WooCommerce store's performance.
Key features:
Display Total Summary, Orders placed on a particular day, and the total earnings.
Show Top Products and Top Category.
Display the list of Top Customers – discover which country and state the highest paying customers are from.
Display the list of Top Billing countries and the Top States.
Show the list of Top Coupons and Payment Gateway.
Prices: Advanced reporting for WooCommerce offers the Free and Premium versions that costs $69 up to 5 sites. The Premium version brings more reporting options, for example, displaying the sold and unsold products list with the total cost of all the products.
#6 WP Mail SMTP (paid from $49/ year)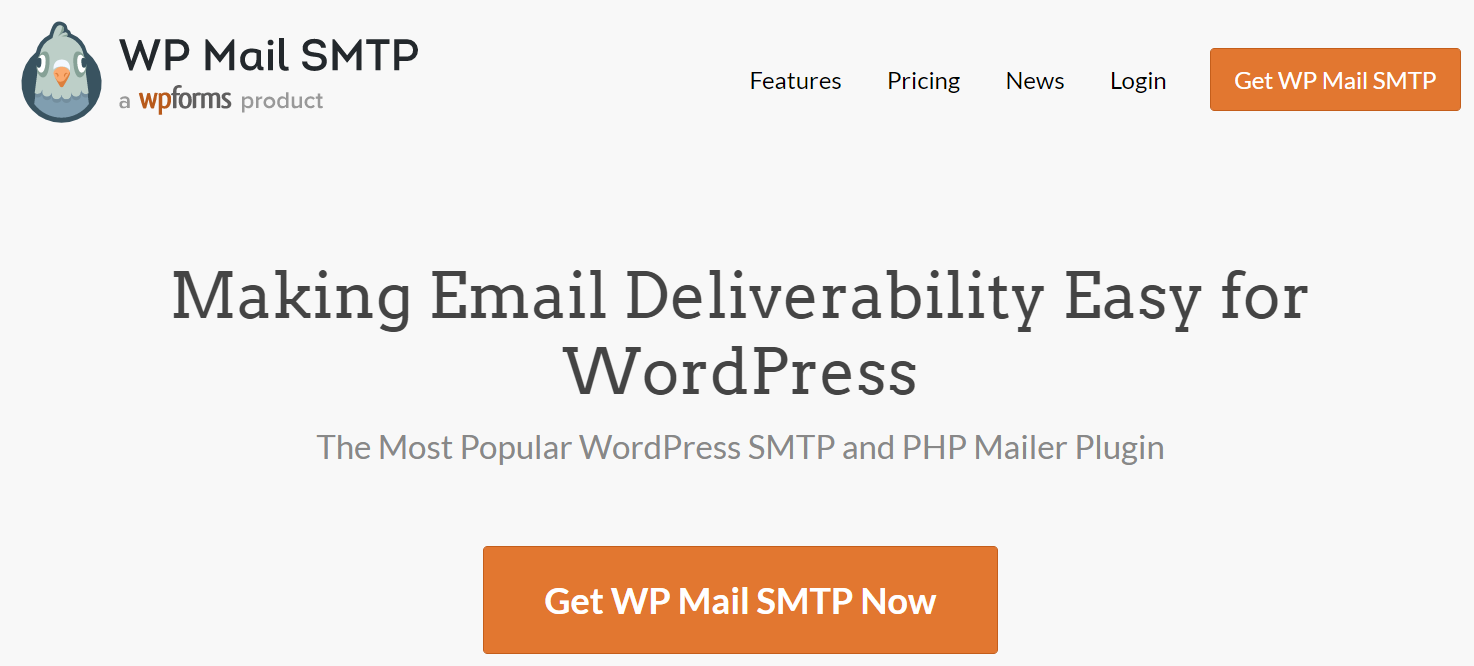 WP Mail SMTP is one of the most effective WooCommerce plugins. It ensures your emails are authenticated and successfully delivered to the customer inbox. Tracking, reporting all the emails your site sends out, and fixing the WordPress email issues are robust features of this tool.
When running a WooCommerce store, it's necessary to send your customers receipts of their purchases, user account details, order confirmation emails, and more. If your customers don't receive this crucial information, it will result in a terrible experience, and you'll lose potential customers.
With WP Mail SMTP, you can track whether your emails are being transfered or not. Enable the email logs in WP Mail SMTP, and the plugin will take care of the rest.
Key features:
See open and click-through rates for your WordPress emails.
Stop your WordPress emails from being marked as spam.
Generate graphs of email tracking and deliverability statistics.
Allow sending emails more securely using your favorite SMTP providers, namely Microsoft 368, Outlook.com, Mailgun, SparkPost, and Zoho Mail.
Prices: WP Mail SMTP premium plans include the email logs feature with prices starting from $49 per year.
#7 Product Sales Report for WooCommerce (Paid $79 per year)
Product Sales Report for WooCommerce is an excellent tool for determining how many sales your eCommerce store is getting. Product Sale Report for WooCommerce can quickly export sales reports for making intelligent decisions, monitoring sales, setting sales strategies, forecasting, and accounting.
The best part about Product Sales Report for WooCommerce is that you can get the sales report right in your WordPress dashboard and download it as a CSV file.
Key features:
One-click create and share – view or download your reports with a click.
Product-specific reporting – store-wide reports, by single products, or a group of products.
Group variations – show all variations for a product as a single line item.
Display order – based on the product ID, the number of sales, or gross sales.
Downloadable report – or you can send it via an email for further analysis with your favorite spreadsheet software.
Prices: The Product Sale Report for WooCommerce has the free version. You can purchase its pro version for more reporting features with a price starting from $59 per year.
#8 MonsterInsights (Paid $199.50/ year)
MonsterInsights is an extremely Google Analytic and Reporting plugin for WordPress. It offers an eCommerce add-on that lets you quickly set up and track your WooCommerce conversions. MonsterInsights shows all the information you need to measure your WooCommerce store's performance from your WordPress dashboard.
There are plenty user behavior reports you can check in your WordPress dashboard. For instance, MonsterInsights tells you the total number of products added to or taken out of the cart, purchase time, and sessions to buy a product.
Key features:
Multiple themes and customization options to choose from.
View the revenue, the number of transactions, conversion rate, and average order value.
Track top conversion sources to know which websites send you high-converting traffic.
Set up custom dimension tracking, scroll tracking, and outbound link tracking.
Display top-seller products anywhere on the WooCommerce store.
Prices: MonsterInsight has a free version, but does not offer an eCommerce tracking report. You can spend $199.50 annually to get the Monster Insights Pro plan.
#9 Metorik (Start from $20/month)
Last but not least, Metorik – a powerful WooCommerce reporting plugin. This plugin gives your store a powerful real-time dashboard and controls your store's orders, customers, and products. Thus, it helps you understand your data and make more daily decisions.
Metorik covers every aspect of your sales, including the number of orders, gross and net sales, average values, and so on. That way, you will have highly accurate forecast reports automatically.
Key features:
Customize and tailor report templates, from how products are displayed to the order statuses.
Track the carts and export reports.
Send automated emails to customers.
Integrate with customer service.
Prices: You can set up Metorik for free and try the 30-day free trial. This is a paid service, and it calculates the fee based on the number of orders per month. The minimum monthly cost you might pay is $20 with 100 orders per month.
Which WooCommerce reporting plugins should you choose?
There are many ideal WooCommerce reporting plugins, depending on your demands.
In case you are looking for a simple eCommerce report plugin, you try some free ones such as Abandoned Cart Report, Sales Report by Country, or Beeketing – marketing and reporting plugin. They provide basic report features that you need to operate your WooCommerce store.
To track whether your email is delivered to customers, you can use the WP Mail SMTP plugin. If you want a complete reporting tool that smoothly tracks your WooCommerce store's performance along with advanced features, we recommend Metorik.
Make sure to pick a plugin which fits your needs and the scope of your WooCommerce store. Don't be messy with your report, let's WooCommerce reporting plugin make your store performance become professional!
You may be interested in 12 essential WordPress multisite plugins for WooCommerce.