Password Protect WordPress (PPWP) Pro is developed by the same folks who build the awesome Prevent Direct Access (PDA) Gold.
See why our customers are falling in love with PDA Gold, PPWP Pro, and our support.
Great plugin. Highly recommend it!
"This is a great plugin and Tim helped me sort an issue I was having very quickly indeed. Highly recommend it."
– Calum McGonigle, Australia
Nina & Team were incredibly helpful
I've worked on websites for about 5 years now, speaking to hundreds of plugin developers, support teams, and freelances, in comparison the team at PPWP are some of the most helpful, polite and responsive individuals I've had the pleasure of dealing with!
Usually I dread talking to support, and waiting long hours for replies that are usually pointing me to unhelpful support documentation, but the team were the total opposite. Within an hour my problem was fixed with custom code and custom solutions at no additional fee.
Amazing service, total pleasure!
It works great!
"I am a happy user of the free plugin and had questions about the Pro version. I received a fast response answering my question. Love it!"
– Stan Hatt, Hattaway Creative
That's amazing
"Tim that's amazing. I'll update the plugin as soon as possible and let you know. Thank you for the service!"
– Kim Berry, Australia
Support exceptionnel!
Ultra-fast support. friendly, and ultra-pro! Well done !Congratulations to the whole team. Problem solved and ad-hoc technical advice
– Frank-Edouard, France
Great Plug-in / Great Support!
"Don't hesitate to use this plug-in. It does all it promises. If you so happen to need customization, as we did, the support team is incredible. They'll work with you quickly and professionally to get the job done right."
– Donna DeMarco, The WW Group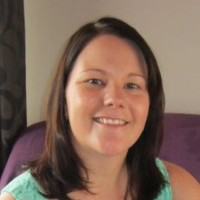 Great support
I receive friendly and helpful support, can definitely recommend this plugin.
– Mariette Barnes, Web Officer at Southern Implants

Awesome Support
"Went above and beyond to help fix any issues I had with the install. Even when it was late at night they were still able to resolve it."
– Tom Croteau, operfi.com
Perfect Plugin and Support
Perfect Plugin! No problem in 1 year of use! Nina's support is excellent, responds quickly.
I totally recommend.
– Caroline, France
Works as expected
"Best working "Password protected" plugin that i have found."
– Magnus, Sweden
Excellent support!
I installed the free version of the plugin and built a password protected form on my website in no time at all.
I had a couple of styling questions, which the plugin developer helped me with immediately!
A terrific plugin with excellent support.
– Meraline, rapidwebsites.com.au
Solid product, fantastic support
The plugin works as expected, it covers all use-cases I could imagine in a solid and consistent way.
Customer support replied to all my pre-sales questions, even providing me with some demos to demonstrate that the plugin was covering my needs. Their tech team quickly implemented some custom code to make the plugin to work on my WPML-powered website.
I'm delighted by the quality of the products and by the service received.
Highly recommended!
– Davide Ghezzi, Head of Technology and Operations | GreatPixel

Great team and product
"The BWPS team went above and beyond for me. I needed some specific password protection that made things easy for my users. They took the time to understand my use case, asked a lot of good questions, helped a lot with specific needs we had, and added the functionality I needed to one of their extensions. Worked perfectly upon delivery – which was incredibly quick.
Thanks BWPS!"
– @rra1, A happy customer
Amazing plugin
The plugin is amazing and the support and aftercare is brilliant
– Lee Marshall, Senior Front End Developer at Syneos Health

Great Customer Support
Purchased for personal account and it's a great way to ensure details remain private while being able to share content with group.
Excellent customer support – they were able to assist me within a couple minutes with great care.
– Erin Martinez, United States
The most sophisticated solution
If you need a private solution to your website, look no further than WordPress Password Protect Page.
Many other solutions lack features and have no solid team behind them. WordPress Password Protect Page is the most sophisticated solution.
My needs were very custom, and with the help of Nina and the team I was able to determine that this plugin suits my highly customised needs.
I have used WordPress Password Protect Page before, I am introducing it to a client now, and I'm sure I will use it in the future.
WordPress Password Protect Page is the best solution for password protection.
Amazing plugin and amazing support
I needed a plugin which would allow me to generate multiple encrypted links which I can set to expire for one page on my website and viola!
When my web server didn't support the plugin due to a cache issue, their support team logged into my site and created a custom code to fix the issue.
I couldn't be happier. Highly recommend.
– Vanie, poyeyphotos.com
PPWP is excellent!
PPWP(Pro) is amazing to lock and unlock all the contents of posts, even parts of the posts and able to set a master password to unlock all the locked contents at a single click. Simply it is outstanding!
– Suman, India
Great plugin
This plugin is Slick, intuitive, and easy to use. If you work a lot with passwords on individual posts/pages, groups of posts/pages or need to properly protect your uploaded media files I would highly recommend. Friendly support too.
– Andy Campbell, onetoonedevelopment.org
Excellent customer support!
Fast response and reliable even you're not a premium user, they do their professionalism as a support!
Many thanks to Nina & Tim for their help! Keep up the good work mates!
– Luthfi, PT Cipta Mandala Indonesia

Great plugin with excellent support
Before downloading the PPWP Pro plugin I needed many questions to be answered on how I could integrate this plugin with my current project.
Nina and her team not only answered all my question but helped me to design the process that I needed for my project. The plugin works really well with little prior knowledge and was absolutely perfect for my needs.
If you need a plugin that provides password protection look no further.
Highly recommended!
– Gary Blakemore
Great Plugin, Great Service
I must admit I only had a simple need for this plugin and through my own fault, couldn't make it work.
The Dev team gave great service and looked into my issue in-depth. Then I worked out it was user error and the plugin was working flawlessly.
Check that it does what you want, and if it does then you know you'll get great support!
– Andrew, Spain
Go for it!
This plugin & their support team members are so good & helpful! I love this plugin & it does everything it is supposed to do. No coding & literally one click setup!
– Rupa Iyer, Canada
Excellent Assistance
I've had the pleasure of using the plugin for business, and if it wasn't for PPWP's kind and friendly assistance, life would have been more complicated for me!
Thanks is a must.
– Step Zar, Italy